With a 14-acre campus, teachers have the ability to expand classroom learning outside traditional walls, and students have ample room to unwind during breaks.
We often find our students sketching at the nearby Idaho Shakespeare Festival Reserve, conducting water-quality tests at the Boise River, holding class discussions outside in the sunshine, or playing soccer and basketball during recess.
Riverstone is adjacent to the Idaho Shakespeare Festival and Harris Ranch neighborhood with convenient access from Warm Springs Avenue.
Having the Elementary, Middle, and High Schools together on one campus promotes interactions among students of all ages, staff, and parents. These close interactions strengthen our sense of community and provide many numerous leadership opportunities — both hallmarks of our school.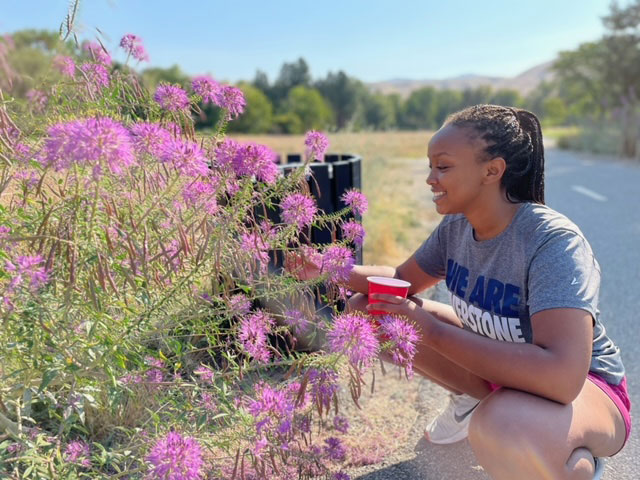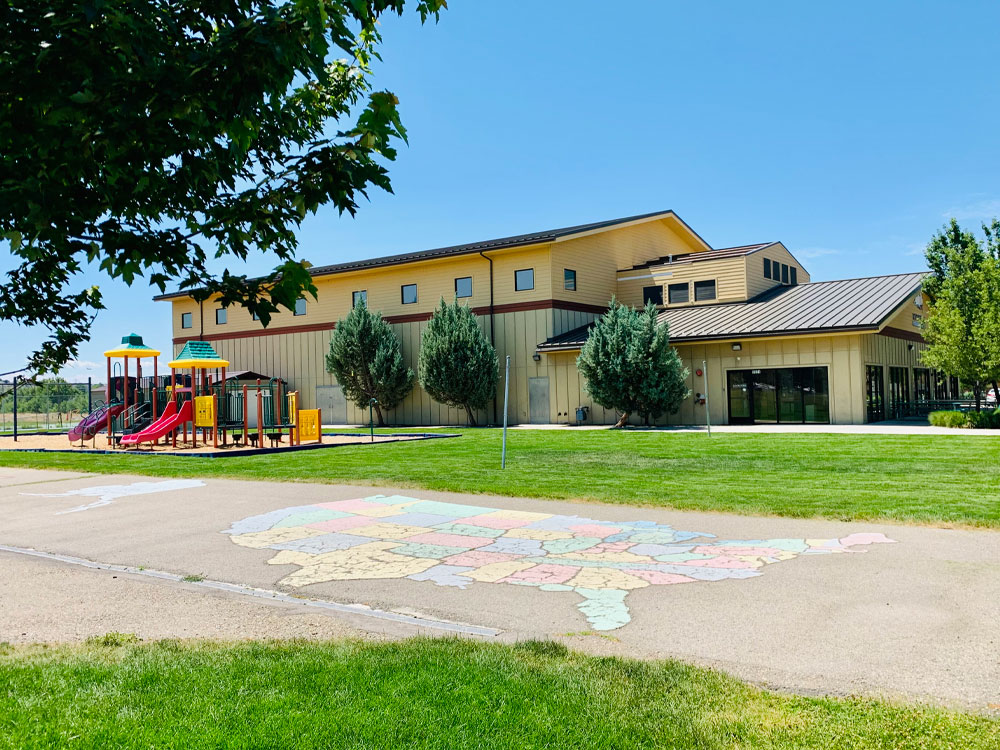 Our Elementary School features an energy-efficient design, large classrooms with an abundance of natural light, and a two-story atrium that is often used for celebrations, gatherings, and productions. Designed by Erstad Architects of Boise, the Elementary School is the most architecturally distinct of our facilities and houses the Elementary students and the school's administrative staff.
Our Middle School and High School students move between different classrooms throughout their school day. Their buildings include classrooms, our school library, our all-school science laboratory, a shared outdoor courtyard known as "The Quad," a recording studio, student lounge, and a small outdoor stage that is perfect for impromptu band performances.
Our athletic and recreational facilities include the Kennedy Gymnasium, tennis courts, a full-size soccer field and two playgrounds — one for preschool students and one for all grades.